Posts: 1049
Joined: Sat May 22, 2010 2:15 pm
Looks like a decent enough matchup but he's pretty much been doo doo so far. Keep rolling him out there or let him sit this one out?
---
Start him.
Grey Albright
http://razzball.com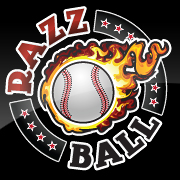 If you want me to look at your team, post the team. Don't post a link to another site where the team is.
Have you given me all the info I need to judge your team? The number of teams in the league is a good start for the big overall questions.
Is your league H2H? Roto?
I don't know who's on your waivers. Don't just ask me who you should pick up. Give me names to choose from.
If you only have one team, post your team in your signature with the league parameters.
I don't know every single matchup for next week, so if you want me to choose a player for the following week and you think the matchups are important, tell me who they're facing.
There's more than one player with the same last name? Then spell out who you're talking about.
Thanks!
---
Posts: 1049
Joined: Sat May 22, 2010 2:15 pm
Man, this fucktard makes Liriano look like Cy Young.
---
He did get one out at least. It could have been worse.
---
Posts: 259
Joined: Thu Jun 04, 2009 10:57 am
Location: Boston
Made my decision to cut him incredibly easy.
10 team H2H 1QB, 2RB, 3WR, 1TE, 1Flex(including QB), 1D, 1K, 25 passing yds = 2pts, 5rush/rec yds = 1pt, all TDs 6pts, PPR

QB - Drew Brees
RB - C.J. Spiller
RB - Vick Ballard
WR - A.J. Green
WR - Julio Jones
WR - Chris Givens
TE - Greg Olsen
Flex - Matthew Stafford
D - Browns
K - Justin Tucker
BN - Darren McFadden
BN - Reggie Bush
BN - Marcel Reece
BN - Daniel Thomas
BN - Danario Alexander
BN - Eric Decker
BN - Malcom Floyd
BN - Ryan Broyles

---
Posts: 1386
Joined: Thu Apr 15, 2010 12:58 pm
So Glad I dropped him 2 weeks ago... now if i could only man up and lose Liriano.
---
Sponsor

Posts: 165
Joined: Sun Feb 14, 2010 9:06 pm
My ass is sore.
Y! 12 Team H2H 8x8 (R, H, HR, RBI, SB, TB, AVG, OPS, IP, W, S K, ERA, WHIP, K/BB, K/9)

C J Montero
1B A Gonzalez
2B Phillips
3B Cabrera
SS Castro
OF McCutchen
OF Bruce
OF Choo
UTL Dunn
UTL De Aza
BN Scott, Davis, Viciedo

SP Halladay, CJ Wilson, Gio Gonzalez, A Sanchez, Marcum, Dempster, BIllingsley, Bedard, Niese, Smyly, Bass
RP
---
Posts: 259
Joined: Thu Jun 04, 2009 10:57 am
Location: Boston
There has to be something going on there though, injury or something, because he has basically been pretty consistent over the last 3 years. Almost like a Kuroda with Ks and a slightly worse ERA and WHIP. Either way, good riddance.
10 team H2H 1QB, 2RB, 3WR, 1TE, 1Flex(including QB), 1D, 1K, 25 passing yds = 2pts, 5rush/rec yds = 1pt, all TDs 6pts, PPR

QB - Drew Brees
RB - C.J. Spiller
RB - Vick Ballard
WR - A.J. Green
WR - Julio Jones
WR - Chris Givens
TE - Greg Olsen
Flex - Matthew Stafford
D - Browns
K - Justin Tucker
BN - Darren McFadden
BN - Reggie Bush
BN - Marcel Reece
BN - Daniel Thomas
BN - Danario Alexander
BN - Eric Decker
BN - Malcom Floyd
BN - Ryan Broyles

---
---
Return to "Baseball - Lineups, Waivers, Keepers"
Who is online
Users browsing this forum: No registered users and 18 guests