Search found 42 matches
Mon Jan 10, 2011 5:26 pm
Topic: keep 10
Replies: 1
Views: 721
yawnnnn just woke up from my fantasy baseball hibernation and need to keep ten guys.(5x5 league h2h) No penalties for who you keep came in 3rd last year should be in good position this year. Putting a (k) next too who i was leaning towards. Also was offered miggy for longo still thinking about that....
Tue Apr 07, 2009 2:29 pm
Topic: alexei ramirez
Replies: 13
Views: 3654
I think that can be considered Razzfection
Sat Apr 04, 2009 9:36 am
Forum: What else is there?
Replies: 4
Views: 3475
It gets better some Pirates fan? made up this t-shirt prior to the game.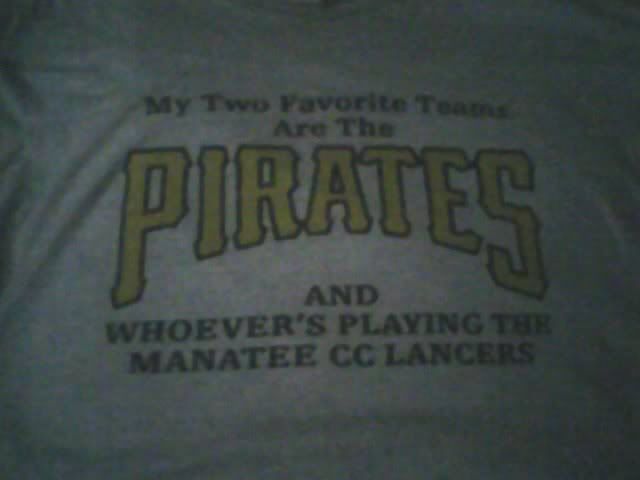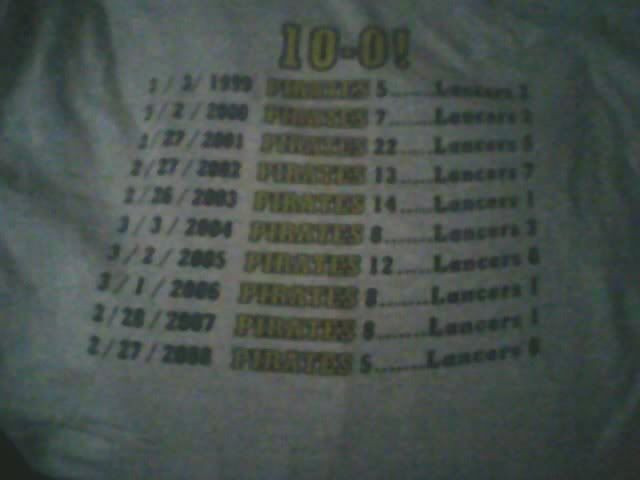 Wed Apr 01, 2009 10:48 pm
Forum: Razzball Commenter Leagues
Topic: RCL Neologasm Division
Replies: 34
Views: 13737
SIDD FINCH C Chris Iannetta 1B Joey Votto 2b Brandon Phillips 3B Evan Longoria ss Jose Reyes :evil: mi Brandon Wood ci Alex Gordon OF Shane Victorino :evil: OF Jay Bruce OF Torii Hunter OF Elijah Dukes OF Delmon Young UTIL Mark Reynold bn eric byrnes P Chad Billingsley P Matt Cain P Erik Bedard P Jo...
Fri Mar 27, 2009 10:57 pm
Forum: What else is there?
Topic: Guess that TV Show!
Replies: 21
Views: 8247
Ohhh I see then it must be Cops but I am not sure if being thrown in the back of a police car can be called "working"
Wed Mar 25, 2009 12:27 pm
Replies: 5
Views: 2141
Rinku Patel roster C Yadier Molina 1B Cody Ransom 2B Ronnie Belliard 3B Chone Figgins SS Yuniesky Betancourt 2B/SS Howie Kendrick 1B/3B Martin Prado OF Skip Schumaker OF Felix Pie OF Ryan Sweeney OF Coco Crisp OF Gabe Gross UTIL Carlos Ruiz P Livan Hernandez P Jamie Moyer P Ian Snell P Joel Pineiro ...
---